---
"The Accessory: The stunning link chain is a classic accessory that every fashionable man must add to his collection.
How to Wear it: It will go well with white slim fit V-neck T-shirt with camel colored chinos and semi-formal black blazer.
Own The Part: Perfect for the special date to impress the girl."
To make your accessories last longer avoid harsh chemicals and moisture. Keep dry, clean with dry cloth and wear with panache.
"From the House of Voylla, India's largest fashion jewelry brand comes DARE, a line of handcrafted accessories for the modern Indian man. "
---
Delivery Within 5-7 Working Days.
24-HR Dispatch
Cash On Delivery
Easy 30-Day Returns
---
---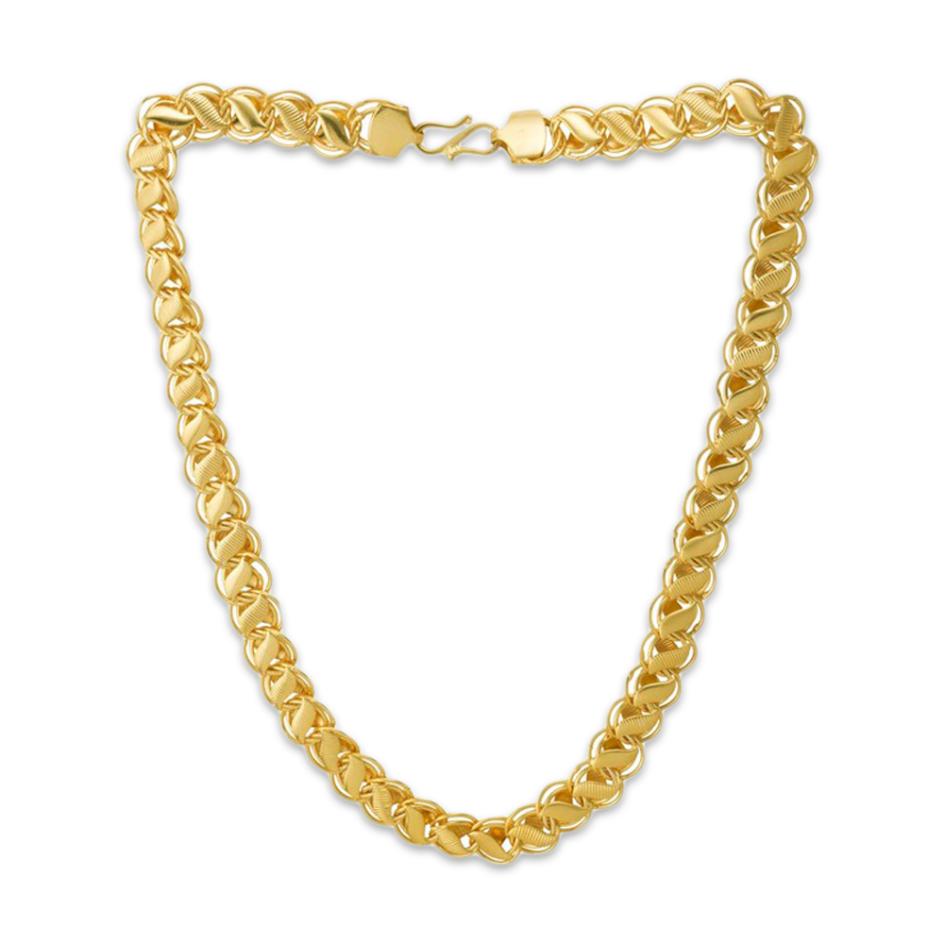 Wheat Chain for Men by Voylla – Accessories for the fashion-forward male!
Men nowadays are willing to experiment with fashion accessories as they add a whole new edge to their look. Be a fashion-forward man and make daring choices when it comes to accessorising your attires. Show off your dashing sense of style in this classy wheat chain for men from the leading jewellery brand Voylla!
Product Highlights
Made of brass
Premium quality
Dimensions: 20.50 x 0.50 in
Suitable for special occasions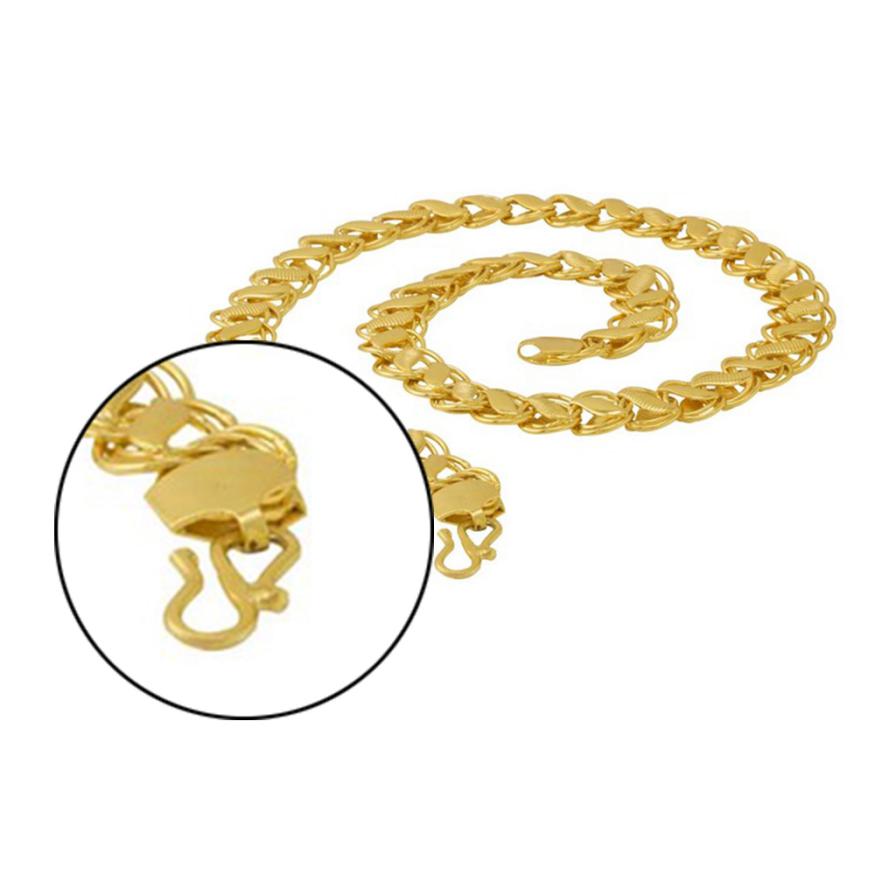 ---
Secure S-hook chain clasp
'S'-hook clasps are known for their simple shape. They are designed to attach to one end of a piece of jewellery and slide onto a ring at the other end. S hooks can be very basic or quite ornate, and they keep the chain secure around your neckline.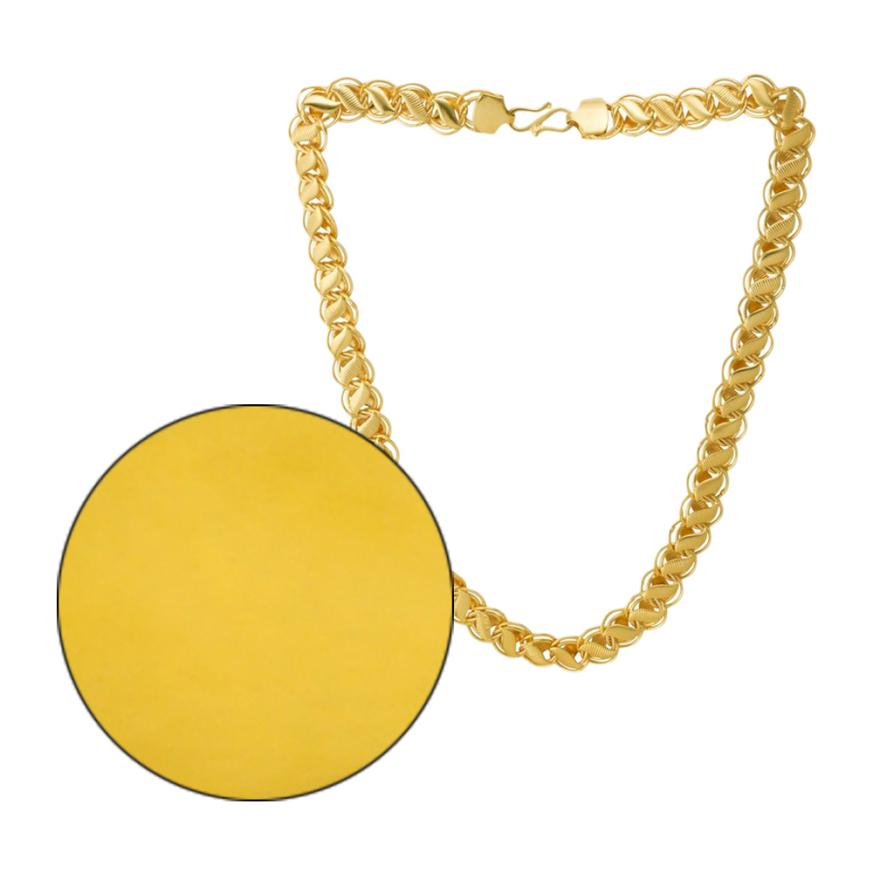 ---
Elegant gold plating
Accessorise your outfit with this elegant gold plated chain which exudes sophistication and class. The gold plating looks flattering on most Indian skin tones and makes the wearer look radiant.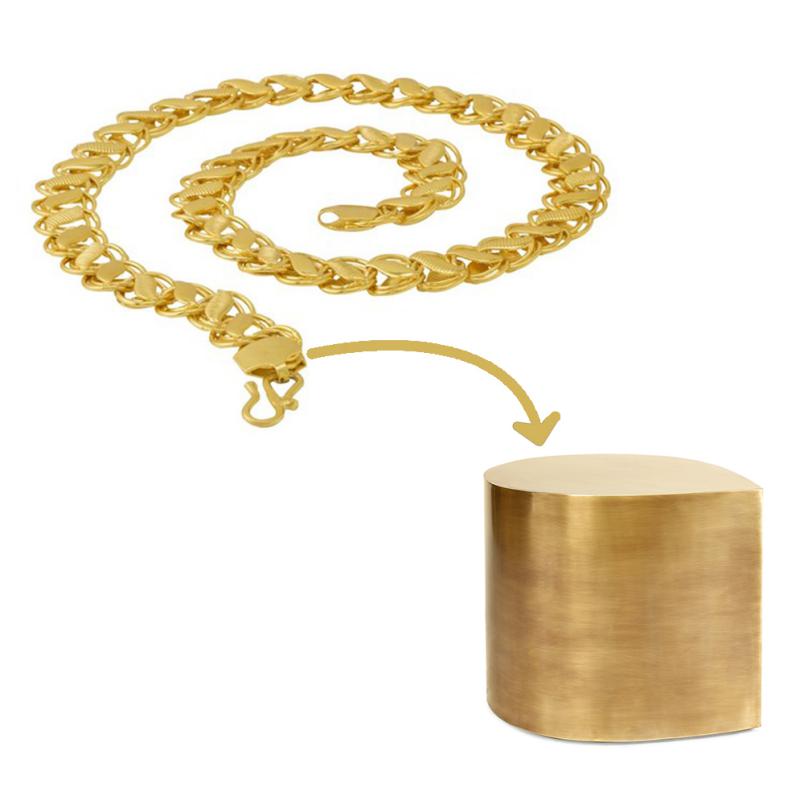 ---
Made from good quality brass
This product is made of good quality brass that will not snap easily under pressure. Adorn your neck with this stylish necklace and bask in the admiring glances of your friends and family!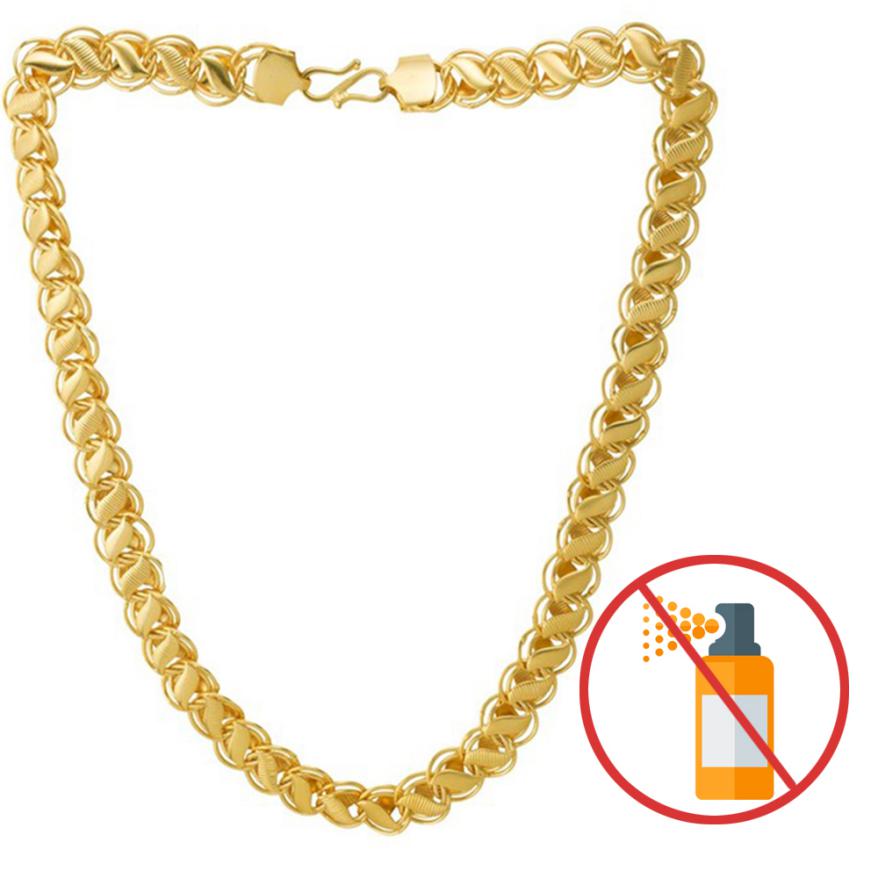 ---
Easy to maintain
The sheen of this chain shall last for a long time if one does not directly spray perfumes or any other chemical substances that might oxidise the gold plating. Keep the chain dry and take it off at the end of the day to preserve its shine.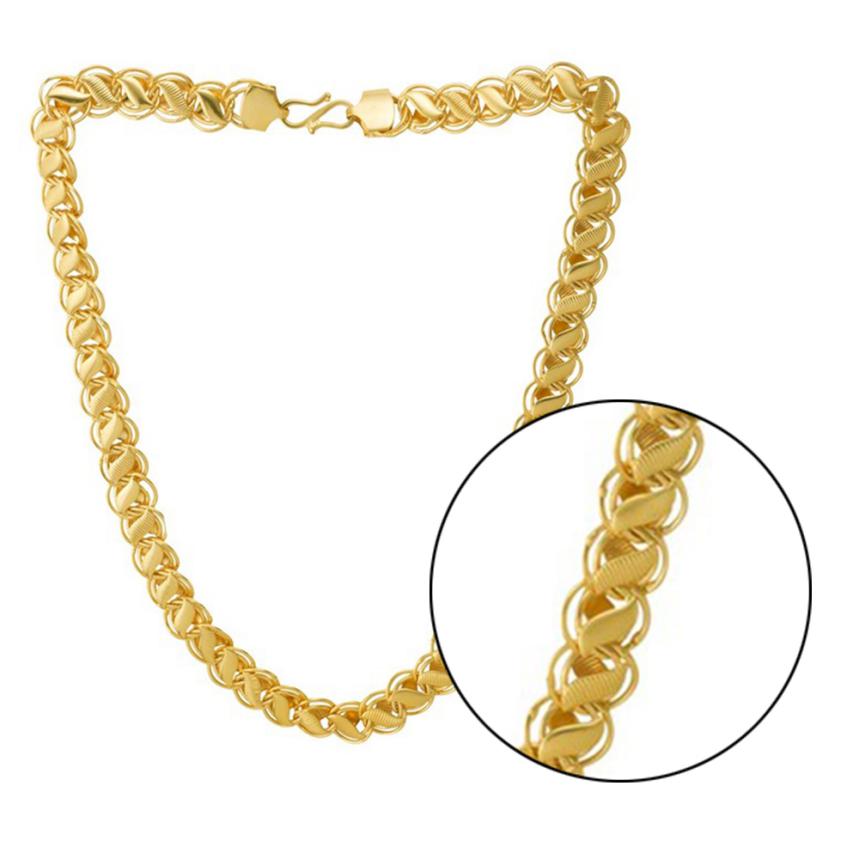 ---
Intricate Byzantine chain design
Sometimes called "birdcage" or "Etruscan," the Byzantine style is a tribute to the ancient Byzantine Empire. This type of pattern in a chain is a decorative design which creates a woven texture. The pattern used is intricate and complex, arranging round links from different angles. This pattern lends a unique look to this chain.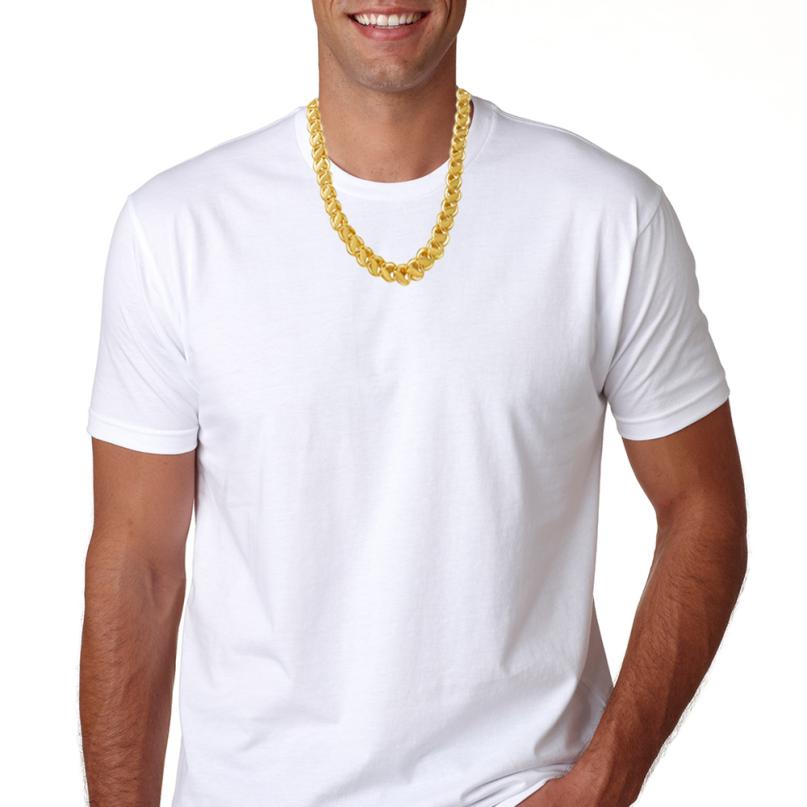 ---
Enhance your look on special occasions
This chain has the potential to elevate your look on special occasions. Be it a wedding, engagement ceremony or a birthday party, you can enhance your entire look and attire with this classy gold plated chain from Voylla!