DRESS UP FOR A DATE
Valentine's Day is just two weeks away and I am sure all of you must have started getting butterflies in your stomach, it's time to start brainstorming about what on earth are we going to wear and most importantly how to accessorize it. Valentine's is that special time of year where dressing up and looking extra special really counts. So get your hair done, paint your nails, colour your lips red, choose your perfect outfit and the perfect accessories to go with it. So all you need to decide is whether you wanna look your cutesy best or the sexy best. Make your significant other take a double look and flatter him all over again. So here we come again…staring at our wardrobes for hours and hours, thinking what to wear for "THE" day,  but don't you worry girl, here are a few looks that have been put together to help you decide better. Day Look: Keep it casual yet chic. You don't wanna be tired before it is evening. Whether you decide on a playsuit or maxi dresses or the ever so comfortable palazzo pants, just do not forget to add the valentine touch to your look.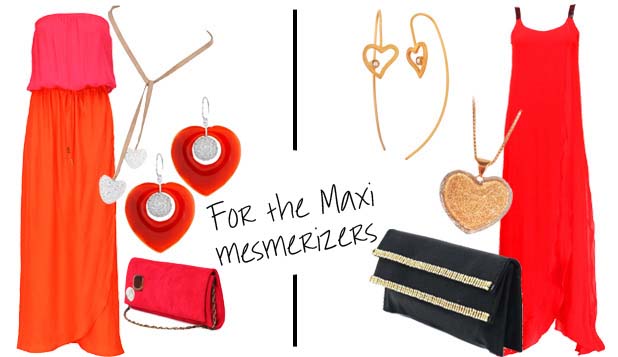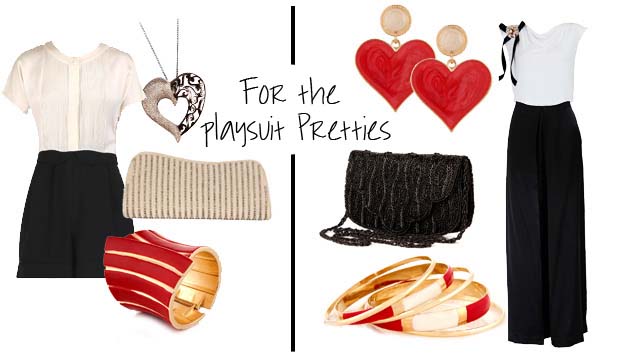 Night Look: Its time to dress to kill now! Its best to keep it classic and sexy at the same time, here are a few look options for you.The Little Black dress is a sure shot hit for any occasion, but if you are kinda bored of the LBD, you can always go for a short red dress.with which you just cannot go wrong. Enjoy the looks! CLICK ON THE ACCESSORIES TO BUY THEM FROM VOYLLA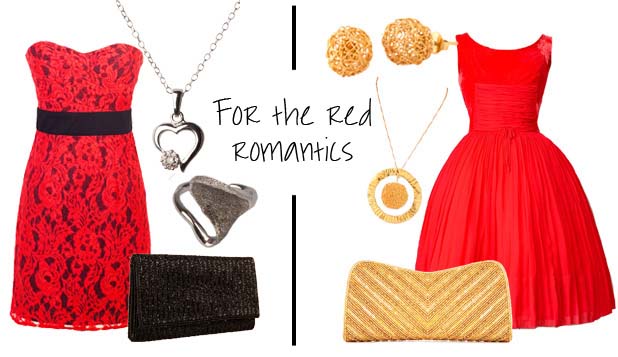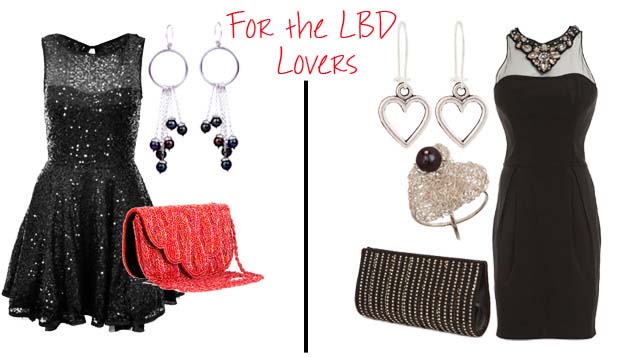 Ladies, look your best, enjoy your day with your special one and make it a special and memorable valentine's day.
Click here
to buy from VOYLLA. Enjoy your day!
Shuchi K