Motorcycle Diaries: To bring your biker soul to life
A motorcycle is not just a mode of transport, and biking is not just about riding a bike, it's a way of life. Bikers ride to live and live to ride, at Voylla we understand what biking means to a biker and what it takes to live the bike-life. The Motorcycle Diaries collection blends intricate motifs and designs inspired by bikes, for the biker's soul. Accessorise your look with these amazing bike-enthused accessories.
 Dog Tags
There is nothing cooler than a rusty dog tag around your neck. Its vintage, its hip, and it has been in vogue for the last 100 years. Dog tags are not likely to go out of fashion anytime soon. Motorcycle Diaries collection brings to you some of the most delicately designed dog tags that fuse with your personality and become a part of you.
 Pendants
These pendants are designed for the aggressive biker in you. Let your personality reflect on the accessories you wear and make powerful statements with your look. Pendants are easy to wear and light on the pocket and no matter how many pendants you own, it's never enough.
 Bracelets
A biker's wrist must be strong and firm, and a firm wrist needs a bracelet that highlights the biker look. Find bracelets with skulls, to chains, to leather and metal; whichever fits in best your personality, look and feel. Bracelets have been worn by humankind and they have always been the centre of men's accessories since time immemorial. Steal the look and turn people's attention to your wrists with these trendy bracelets.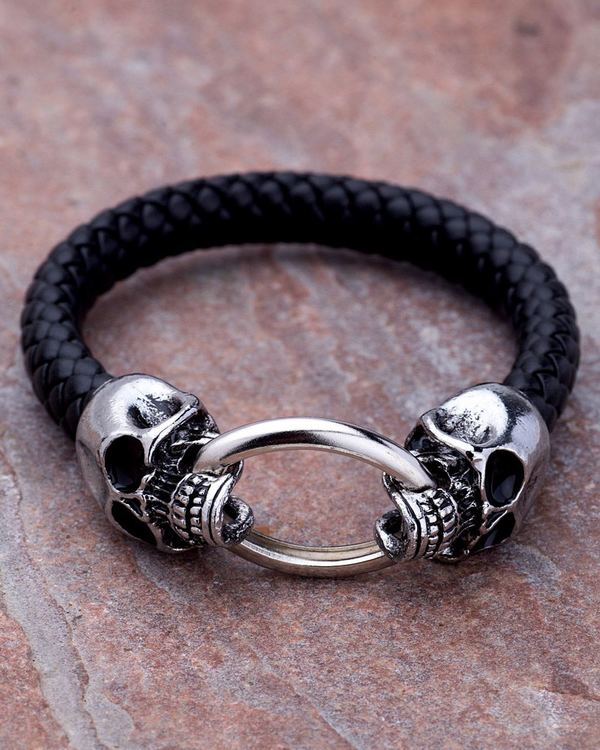 Unleash the biker within you and express yourself with accessories from the Motorcycle Diaries collection. Let your hair loose and rev the throttle, to talk to the wind as you ride through the storm of life. Forget your worries and woes, forgive trespasses and trespassers, keep calm and ride on.